Announcements
Bears, don't forget to join us on ZOOM M-F at 6 am, 12 pm, 4:30pm, M/W/F 6:00 pm, and T/TH 5:30 pm!!!
Join us on Facebook live at 9:30 every day!
Complete quarantine BINGO for your chance at a WHOOP
Happy Birthday to Coach Carly.!!
Join ZOOM today at 5 pm for Coach Carly's virtual birthday!
Bear Canyon CrossFit – Hibernation WOD
Warm-up
Trainers Choice (No Measure)
Metcon
Metcon (Time)
Ahmaud Arbery
Run 2.23 Miles
Rightinto
8 Rounds

5 PC 185/125

25 Wallball 20/14
Scale Accordingly
If no WB sub for thruster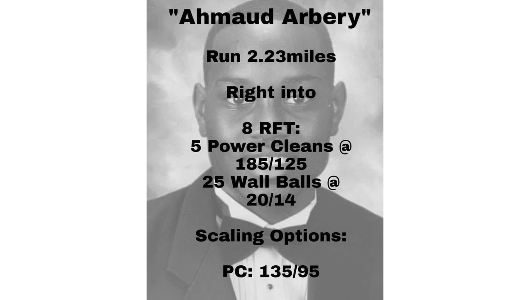 Extra Credit
Metcon (No Measure)
Pick A bingo Square